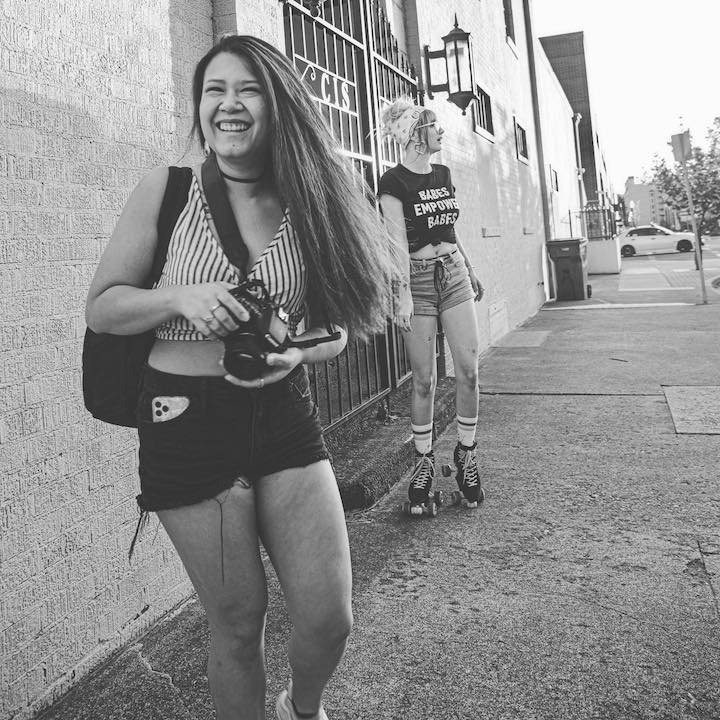 by Amylou Lagaras - September 11, 2020 
In a sea of competition, it is easy to become intimidated by the competition that is increasing by the day. Ever since the internet has connected us to the vast world of unique individuals with amazing talents, trades, crafts, and personalities, it has presented challenges and advantages
You may ask, "What is my purpose?" Ambitiously, to continue to show my love of photography until I can live comfortably doing this. 
A few years ago, I found this goal extremely difficult to reach. In fact, so out of reach that I was told it was a mere child's fantasy in my young world. I had many failed starts (about five attempts) that I found myself settling in a career that I did not wish to be in but chose to be in because it was 'safe'. I wanted a hobby that would eventually allow me to be independent on as a career. I had tried painting, crafting, reselling vintage -- nothing stuck. Finally, in the middle of a global pandemic, I found the silver lining and began a photography business.
It had finally made sense that I found my purpose in photography as the recognition and money started solidifying my decision. As time went by, I began to realize that I had a unique perspective to show that world that a camera can provide. 
My goals for the future to come in my photography business is to having a successful online presence starting with this blog post. I hope my readers will be able to enjoy my blogs and learn along side with my photography adventures. These short term goals are going to be (but not limited to):
Win 5 photography competitions with prizes
Showcase in 10 galleries
Travel to a different country for a paid gig
Feature in 10 magazines
Reach 100k followers on Instagram
Have at least 150 reviews on Google
Hire a team of photo editors & models that I can pay on a regular basis
Provide photography lessons in person and start a YouTube channel or Instagram TV series
Start providing videography services
Poublish 100 blog posts
These goals is what I believe I am capable of achieving in the coming year of 2021. I already know that looking at this list will become overwhelming on some days that I do not feel as confident as I become consumed with tedious tasks that involve starting a business. This is especially the case since it is my first business I have ever had. I have already been researching and seeking the guidance of already successful people in the same industry that post valuable information in the form of guidelines via podcasts, tutorial videos, motivational posts, etc. 
These photography influencers that I follow almost religiously are individuals who have surpassed all the goals that I have stated above, if not more. These individuals are versed in different niches within photography ranging from tutorial videos, podcasts, marketing tips, and editing programs and tips: